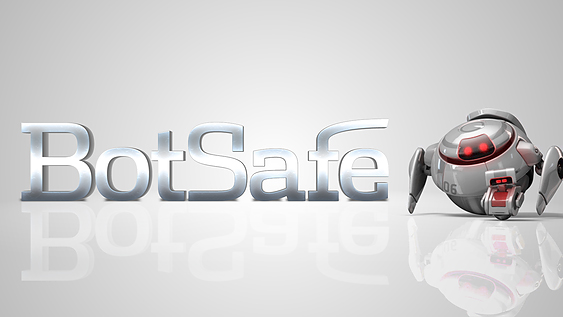 We are a certified mechanical engineering design company incorporated in Ontario, Canada. Drawing upon our broad experience and dedication to the highest standard, we deliver efficient and reliable design, consulting, and analysis solutions swiftly and affordably to a range of industries including automotive, mining, metal/mineral processing, strip coil, wire/cable, and plastic. Contact us today and see how we can help.
ABOUT
We stand by our founding principles of quality and integrity—delivering well-designed, safe, reliable, and competitively priced services & products consistently and on time.
At the core of our commitment to excellence is a staff of highly-skilled PEO-licensed engineers with extensive industry experience. Their collective passion and dedication is clearly evident through more than a quarter century of mechanical engineering innovations, grounded in brilliantly elegant design principles and techniques.
Services
Whether you're an entrepreneur looking for rapid prototyping of a new idea, a multinational organization introducing new products and equipment or retrofitting existing designs, a company looking to reverse engineer a product, in need of expert guidance or temporary assistance in connection with peak workload, BotSafe Engineering Inc. can satisfy your complete engineering design & development requirements. Our streamlined mode of operation is aimed at providing you with quality on-demand services while significantly reducing wait times and administrative hassles.

No matter if you intend to mass produce or need just a single unit, we strive to engineer designs that utilize standard parts and components which are both affordable and easy to source. We can work with you through the entire engineering process, culminating in bringing your product to fruition through reliable and reputable manufacturing channels. We are able to provide comprehensive engineering design services, consulting, as well as finished products to a broad range of industries including:
Mining industry
Automotive industry
Metal/mineral processing industries
Construction industry
Plastic industry
Strip coil processing industry
Wire and cable industries
Restaurant industry
Consulting
Reviewing concepts, drawings, and documentation for permit applications and compliance to specific standards & requirements
Developing systems for document control & manufacturing processes integration
Reviewing manufacturing processes for completeness, potential problems, and improvement opportunities
Troubleshooting and problem solving existing manufacturing processes
Producing engineering reports/analysis for standards compliance
Design
Producing machine concept and assembly drawings, layouts, & details
Producing complete 3D mechanical engineering drawings & schematics
Modifying existing mechanical engineering designs and details
Engineering calculations
Product Design
Industrial machinery & processing lines
Material handling equipment
Blown film extrusion line machinery
Injection molding dies
Automotive tooling, jigs, & fixtures
Roll forming equipment
Cable armoring equipment
Metal & mineral processing equipment
Robotic systems for copper/nickel refining
Gypsum wallboard fabrication equipment
Hydraulics and pneumatics
Railings
Robotic automation systems for material handling
Design Process
Utilizing advanced 2D/3D CAD software and techniques, following all relevant regulations and industry standards, and undergoing stress analysis & simulation, we can take your conceptual idea or sketch all the way to a working prototype unit accompanied by appropriate documentation and health & safety reviews. If needed, our graphic design team will work with you to prepare professional marketing materials for your project—deliverable through computer or video presentations, in print, or online.
Use appropriate computer assisted 2D and 3D design software solutions
Validate designs according to prescribed industry standards and codes
Finite element analysis (FEA) for simulated stress tests
Load testing and reports
Prestart health & safety reviews
Producing presentation & marketing materials (print, video, web)
Contact
Greater Toronto Area (GTA)
Toll-free (North America)
Email
Mississauga, Ontario, L5S 1H9
Secure Online Contact Form